Something many people would never see coming….porn stars teaching our children about sex. However, this could actually be beneficial in some ways, depending on how you look at it. Many people already blame porn as the culprit for many boys developing distorted views of sex at a young age.
Now, our boys could learn how to treat their partner correctly, developing and improving their lovemaking skills. What's the twist? They will be taught about sex using VR (virtual reality). BaDoink, a Barcelona-based company, has created the world's first VR sex education and therapy experience called Virtual Sexology.
So what is the purpose or goal of creating such a program? The goal (or aim) of the experience is to promote healthy relationships, enhance the pleasure of the experience and to assist with treating sexual disorders. Right now the majority of users are adult males simply looking to enhance their own bedroom skills.
However, eventually it could find its way into schools, of course in a different form than what is used right now and for adult men. Xavi Clos, BaDoinkVR's head of production believes everyone, in time, will likely experience porn, as well as sex education, in a different way because of this new platform.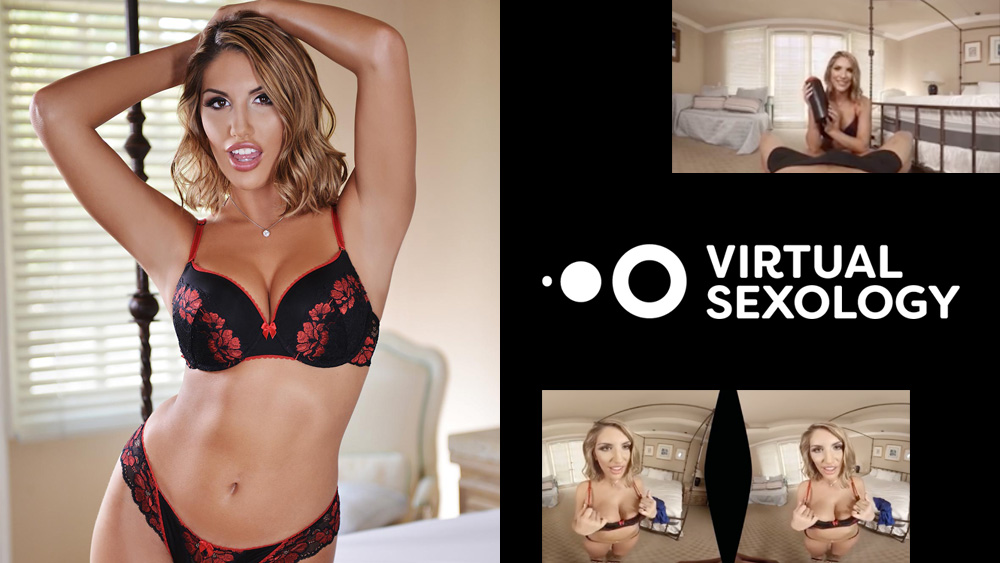 While you might still be in shock, this could put your mind at ease. Clos spoke with Daily Star Online and mentioned that it's understandable that as the platform is right at this moment, that schools would be unwillingly to consider it in any way; even if it's proven to be highly effective.
VR and VR porn are still advancing and is increasing regarding becoming mainstream. This will allow for unforeseen but undoubted opportunities in the future.
Virtual Sexology is displayed in 360-degree videos and the starring role is played by August Ames, an award-winning porn star. She instructs viewers how to perform better while having sex. So what's included? Everything you might possibly think of – ejaculation control, keeping your erection, and more. The most common sexual problems that men struggle with today are covered with a hands-on approach by August Ames.
The user will be in the body of someone else while looking through their VR goggles. The platform will also be compatible with male sex toys, also known as 'haptics' to further enhance the sensations of the experience.
The clips right now might seem more intimate than one might presume they would be. It's a very realistic and immersive experience, according to Clos. This doesn't mean you should run out and buy the program if you're suffering from sexual disorders, looking to completely eliminate all of your bedroom woes. They have yet to have solid proof or information regarding how effective they'll be for sexual disorders, but in time this could help more men facing these difficulties.
Where to Get Virtual Sexology
Right now the program, 'sex edutainment' is available for a variety of VR headsets and compatible with smartphones, certain PCs, and the PS4.
Of course, with anything new, you're going to have critics. Right now the critics of this program claim that the audience focus is too narrow. The actress is simply helping men enhance their bedroom skills and that's it.
However, BaDoink believes that right now this could be the starting point of helping men in all areas of the bedroom, including how to be better lovers in general. It's only a matter of time.